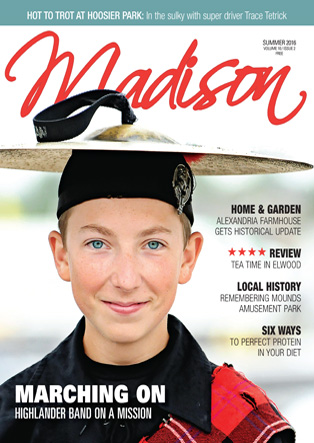 Welcome to Madison magazine's Spring 2015 issue. If you're a regular reader, thank you for visiting us again. If you're Madison for the first time, we hope you like the experience and come back again for the summer issue.
Speaking of seasons, many of you are reading this at a point where spring still seems a long way away. This issue hit the streets in early February. Spring doesn't start until March 20. By mid-January, we'd already had enough snow, ice and sub-zero temperatures to make most of us salivate at the thought of a 65-degree day.
Our cover story focuses on Madison County's own Brenda Morrissey, who, as chief of staff for Indiana First Lady Karen Pence, has an interesting tale to tell. As writer Zach Osowski relates, Morrisey was raised on a Madison County farm, where her strong work ethic was ingrained.
Whether you're a long-time reader or a Madison novice, we hope you enjoy the Spring 2015 issue – and we hope you'll come back for more in the summer.
As editor of Madison magazine, I welcome and encourage your ideas for feature articles as well as general comments about our publication. You can always reach us at madison@indianamediagroup.com
Thanks for reading Madison magazine.
Scott Underwood, Editor
Life in Madison County is rich with transitions and new possibilities. Madison magazine celebrates those qualities by highlighting the people, places and events that shape our lives. In each issue, writers sample a local restaurant, visit an attractively-decorated home, check out current trends and chat with a celebrity who has local roots, among other feature articles.
Madison is published quarterly. The staff hopes that Madison compliments the traditions and transitions of Madison County while opening new possibilities for those with active lifestyles.